Operations
Breakdown
Operations are classified by whether Proper Business Solutions' services are meant to handle a Client's consumer base or directly assist the Client in a day to day activities. Below we provide some insight into the structure of the different types within the Operations Department.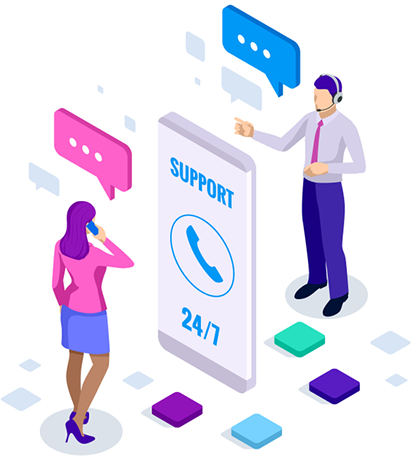 Customer Support.
The Pillar of Any Great Company.

What Is Considered a Customer Support Project?

Projects where Proper Business Solutions will function in a capacity to resolve technical or service related to customer inquiries and/or complaints.
Resolution will be through the following channels of communication:
Phone Support
Chat Support
Email Support

What Does Proper Business Solutions Accomplish with its Customer Support?

Above all, strive to meet the needs of the customer.
Be engaging and friendly to nurture a relationship with the customer that will keep them coming back to our clients business.
Ensure that each Support Member is capable of handling any potential situation, but also provide a safety net as a preventative measure via Administrative Support.
Provide a Customer Support System designed with modern architecture to meet market demands and ensure deliverability.
Virtual Support.
Your Smart Assistant, Anywhere in the World.
What Makes Virtual Support Different From Customer Support?
Unlike Customer Support where Proper Business Solutions' Agents would be resolving our Client's customer's needs, Virtual Support is meant to provide direct support to the client in two forms:
Virtual Assistant
Virtual Marketer
Proper Business Solutions' Virtual Support is designed where One or Many of our Virtual Assistants or Virtual Marketers are set to work closely with you to implement sales/marketing strategies, develop business systems, or help with day to day operations.
Virtual Assistants and Virtual Marketers are task-oriented positions where they will be utilizing the Client's systems (Dialer, Reporting, Website, etc.) and all set tasks are expected to be handled within the Client's set time frames for delivery.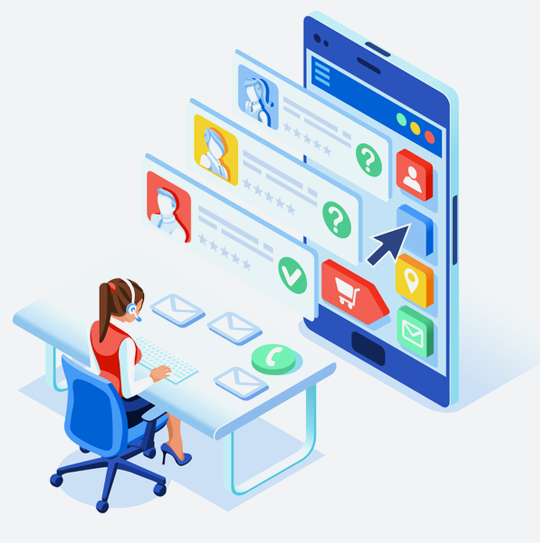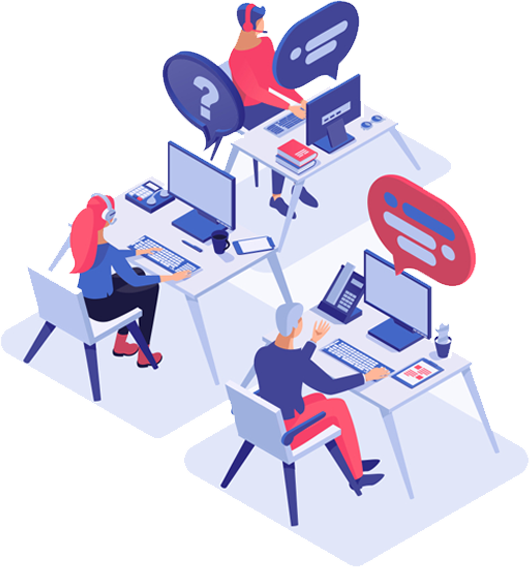 Back Office Services.
We Listen, You Prosper
 What Are Proper Business Solutions' Back Office Services?
These are non-voice auxiliary processes that Proper Business Solutions' can perform for our Clients. To uphold our word that we are more than just a call center, we branched out to provide services that add functionality to a project and at the same time create the availability of such services for potential Clients with cost-effectiveness in mind.
Below you'll find the six main back-office services we provide:
Quality Assurance
Audio & Video Editing
Reporting & Evaluations
Social Media Management
Lead Generation
Data Entry & Analysis
Medical Industry Services.
Efficiency with accredited experts.

HIPAA compliance & Medical Solutions.

Proper Business Solutions is familiar with the high demand of the medical field and the strict guidelines that come with it. We provide for our Medical Clientele with a staff that is well versed with HIPAA (Certified), Medicare & Medicaid rules and regulations.
We extended our services to:
Rehabilitation Companies.
DME Providers.
Doctor's Offices.
Radiology Clinics.

What Are Proper Business Solutions Medical Industry services?

Coverage verification & Appointment setting.
Obtaining medical records & Invoicing Attorneys or other providers.
Obtaining AUTH from Insurance, Doctor signatures, F/U with Adjusters.
Bill creation, mailing/faxing bills and keeping billing logs.
Collections:
Following up with the insurances through email/fax/phone call or mail with the insurance providers or attorneys on pending cases for pending payments.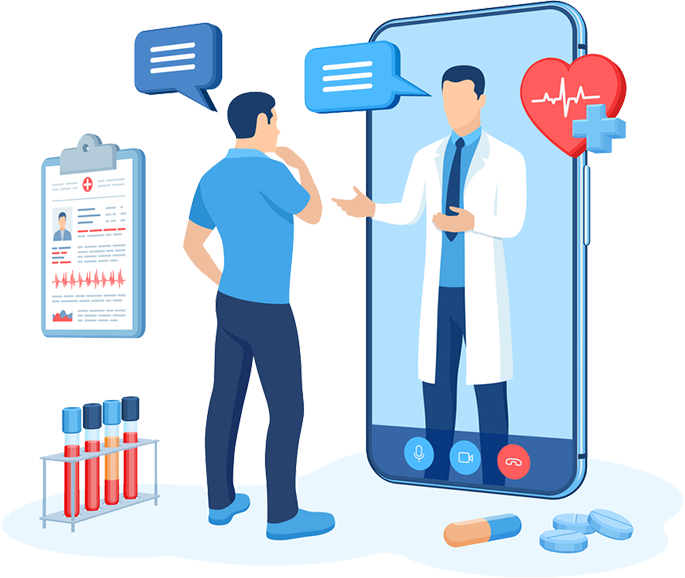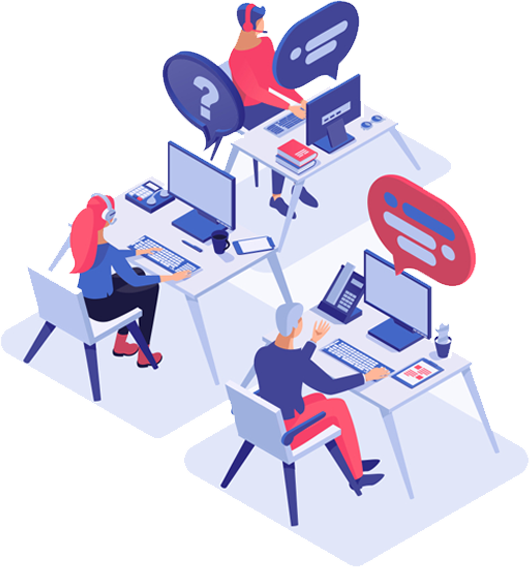 Security.
Proper Business Solutions adheres to a strict standard for document handling:
All Reports, Forms, and Evaluations are stored and backed up with full access available to the Client.
Any mishandling of information is strictly prohibited.
Upon the termination of any contract, all information pertinent to the client's business or the project we worked on will be handed over and no copies will be kept on Proper Business Solutions' end.
Templates of Reports may be kept for future use.
The Tools Of The Trade.
Listed below are our regularly used tools in Proper Business Solutions' day-to-day activities.
ActiveTrak: Monitoring Tool to ensure Agent Productivity.
AgileCRM: Customer Relations Management Tool for the Admin Department.
Aircall: Inbound and Outbound Softphone with robust Call Recording and IVR capabilities.
Microsoft Office: Used for Reporting, Document Building, Email Correspondence, and Editing.
Tawk.to: Live Chat System to be integrated into any website. Provides reporting and analytics.
 Dialpad: Inbound and Outbound Softphone with robust Call Recording and IVR capabilities.
 Xencall: Predictive dialer for telemarketing projects.
 Ytel: Predictive dialer for telemarketing projects.
 Ryver: Team calibration and project management tool.
 Hubspot: Customer Relations Management Tool for the Admin Department.
 Podio: Customer Relations Management Tool for the Admin Department.
Disclaimer: We at Proper Business Solutions are not affiliated with any of the mentioned companies.